Soirée: a party or reception held in the evening.
In our case, we party at anytime and any day!
Meet Dee
For as long as I can remember, I've loved everything party. I remember sitting in awe, watching my mom make cakes when I was young. Seeing her gorgeous creations made me realize I wanted to be a maker of pretty things. I dove into Martha Stewart, wedding, and event magazines- and was instantly in love. After studying as a graphic designer, I knew I wanted to be in the business of creating art.

However, it wasn't until I had my daughter that I finally took the step to start my business. It started with banners and tassels and has since evolved to include unique DIY balloon garlands and exclusive local balloon installations. It's exciting to mix my graphic design passion with handmade art, and I truly value being able to make all my designs from scratch. I proudly draw all the banners and garland shapes and personally design all local installations. I love custom requests to make your event even more special!

Thus far, it's been amazing to meet some incredible makers and mamas along the way. I am incredibly blessed to be able to do something that I love every day - making your parties gorgeous!

Contact me to customize your event! I love to bring your ideas to life!
xoxo, Dee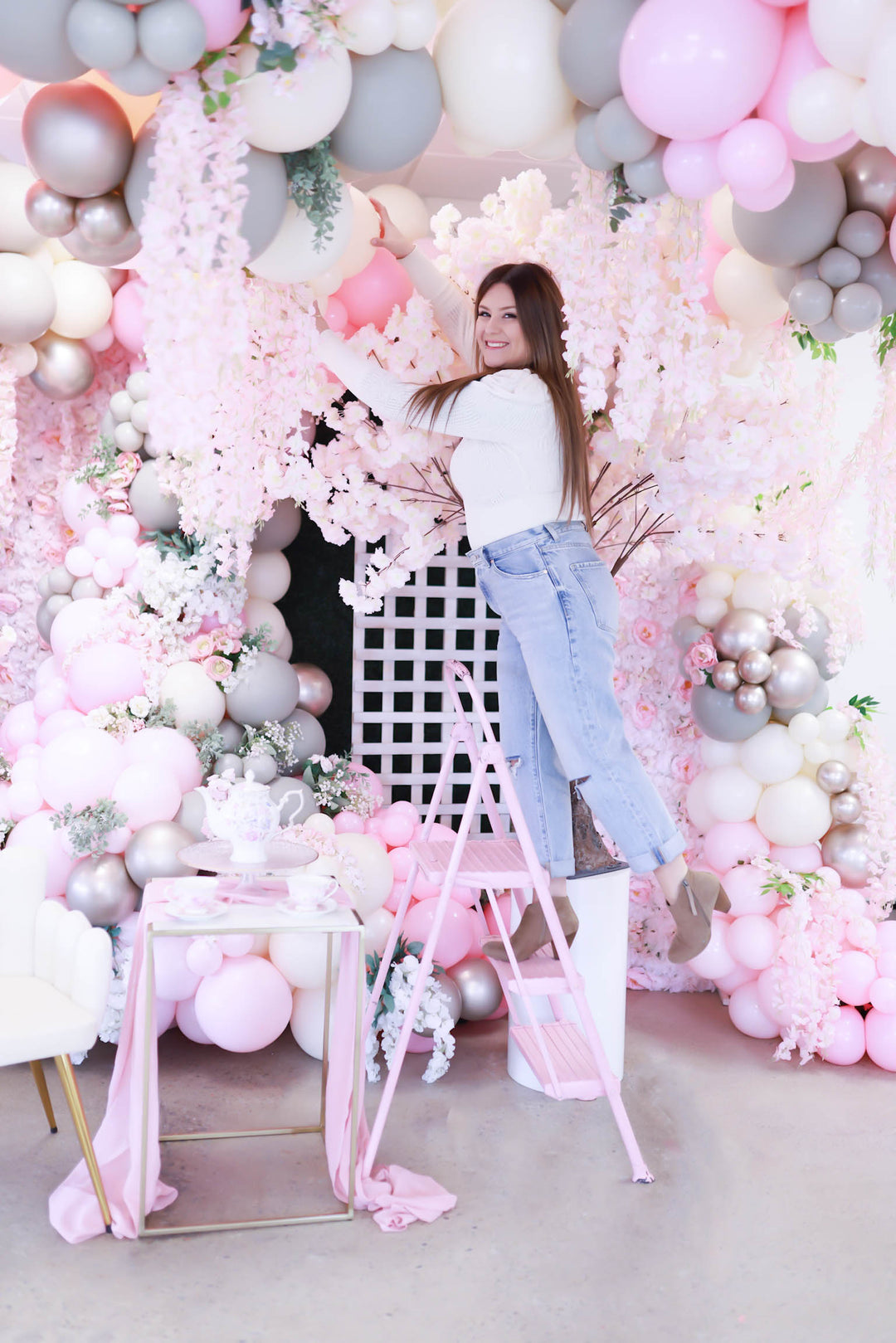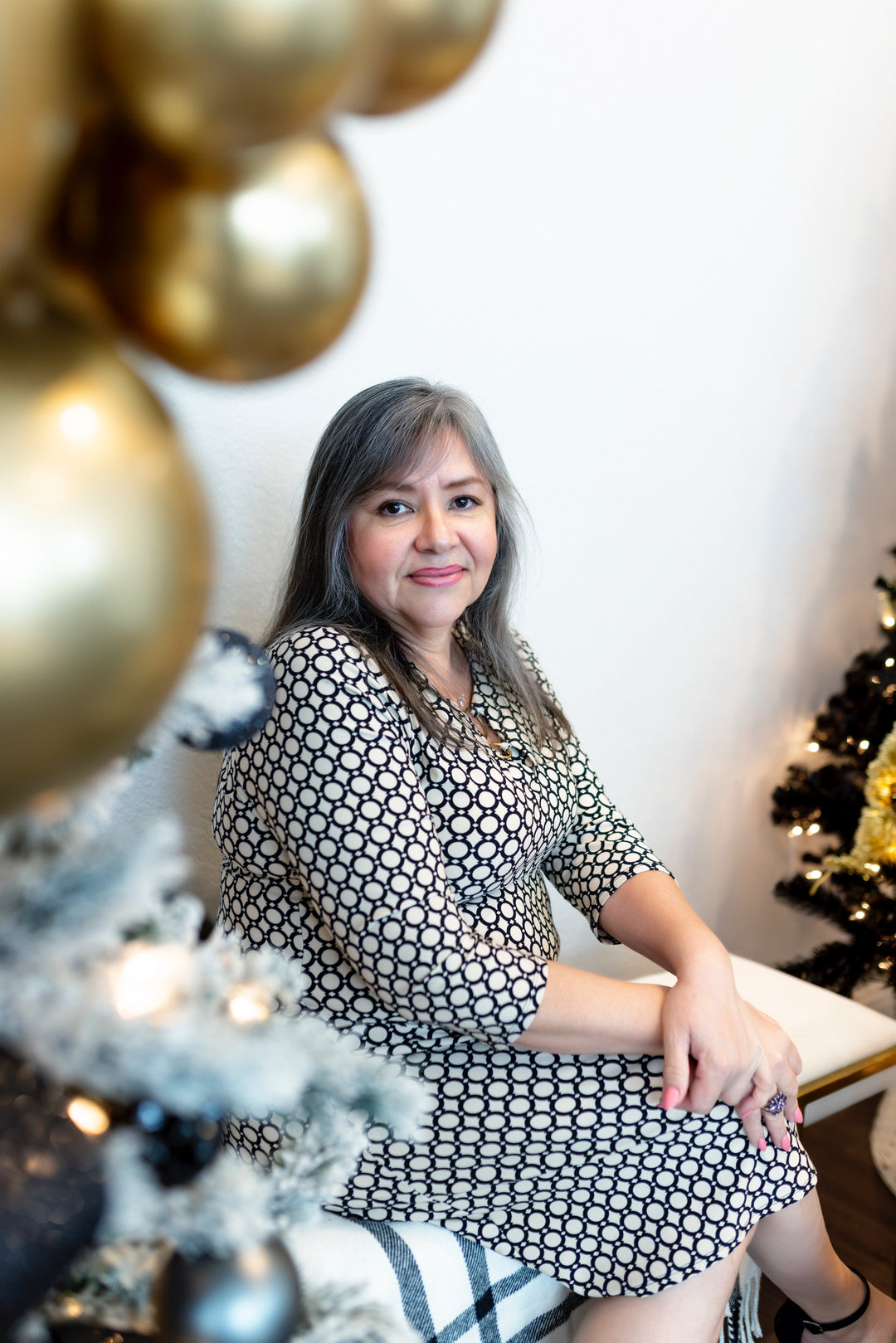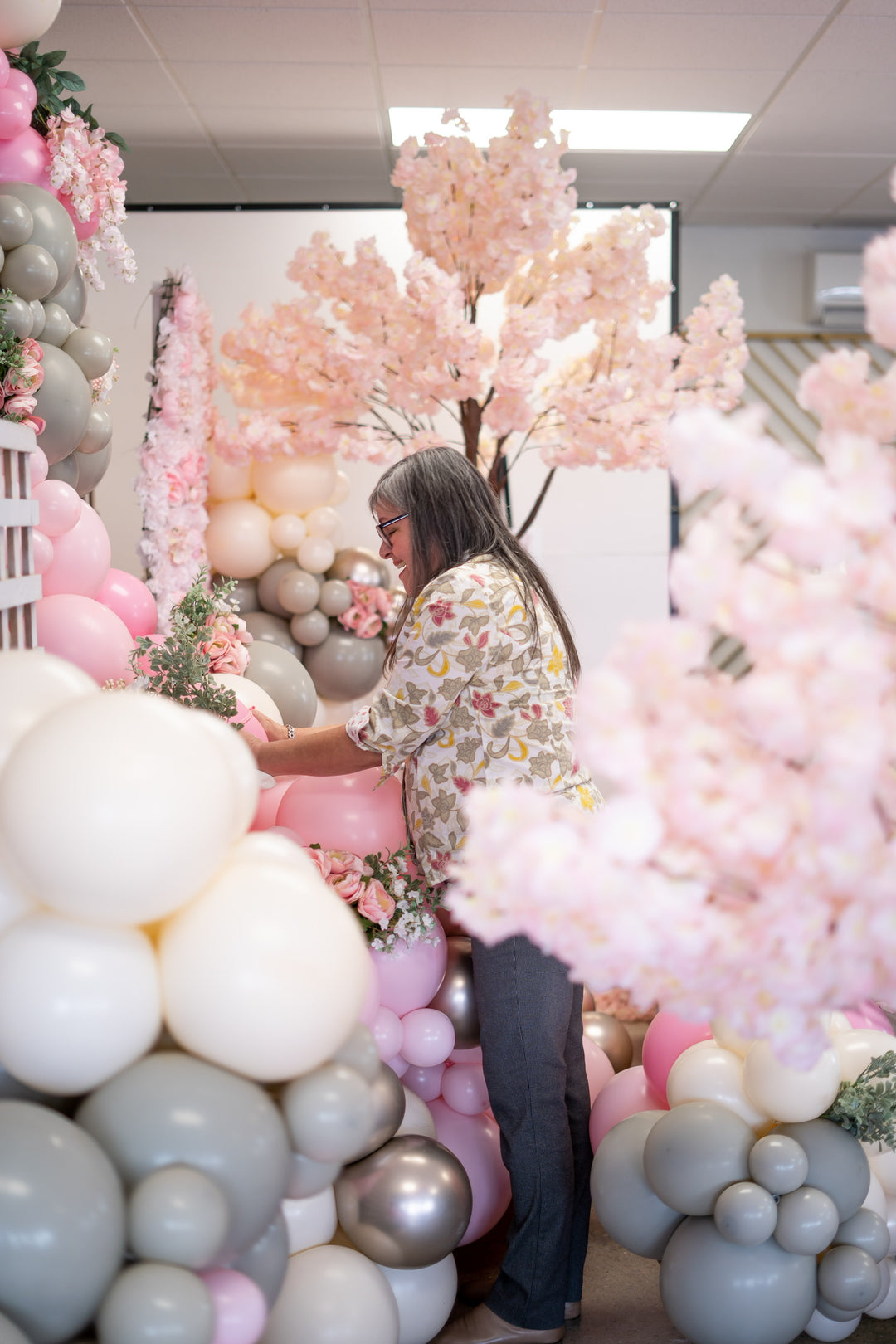 Meet Maru
Meet my mama, Maru! Maru works on our website orders, designs, and installs out of Southern California. However, you will often see Maru around Brentwood working on a setup, or she is working behind the scenes at what we do best.

If Maru isn't blowing up balloons or cuddling the grandkids, she can be found in the kitchen whipping up some goodness. I mean- that pozole and the chilaquiles are 100% only in her kitchen. If you know, you know!

Maru enjoys being creative. When you see her around, say hello. She's usually teaching one of us at Soirée how to pose for videos and keeps things fun. She's the life of the party, and we love her for that!
Soirée Love Studio
Soiree Love Studio is concentrated on providing professional balloon artists and those interested in becoming balloon artists with education and the needed party supplies for successful event/party installs.
Looking for something else? Send us a message by clicking the button below!